Our Product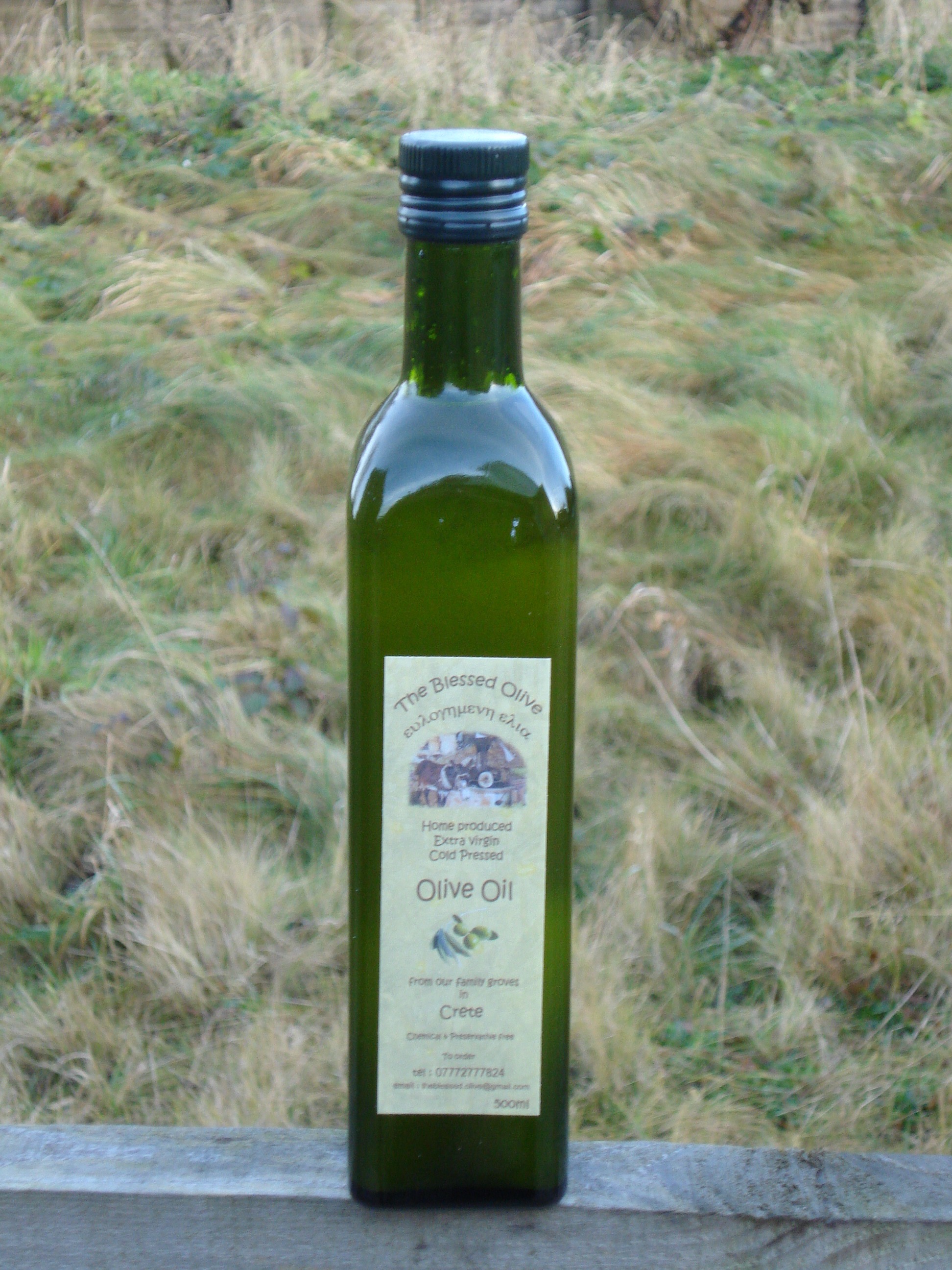 Our extra virgin olive oil is pure, single estate, cold pressed and unfiltered. We guarantee it contains no more than 0.8% acidity.
It is produced exclusively from our family groves in Agios Nicholaos and Lithines, Sitias in the Lassithi County of eastern Crete.
We do not use any chemicals or preservatives in the production of our olive oil.
The olives that we grow are called "Koroneiki" or "Psilolia". This olive is a small and green coloured oval shaped olive which when ripe turns a dark purple in colour more so than other olives. This variety of olive is grown mainly for the production of high quality olive oil but can also be preserved and eaten in greek salads etc.
Our olives are handpicked from the trees between the months of December and March using a rake like device called a "Katsouna". We place nets under the trees which collect the olives as they fall to the ground. The oil is extracted from the olives on the day of harvesting for maximum freshness that you can really taste.
It takes 5kgs of olives to produce one litre of olive oil.
The Blessed Olive oil is completely unfiltered. You may notice a little sedimentation at the bottom of the container, this is quite normal for premium quality, cold pressed extra virgin olive oil.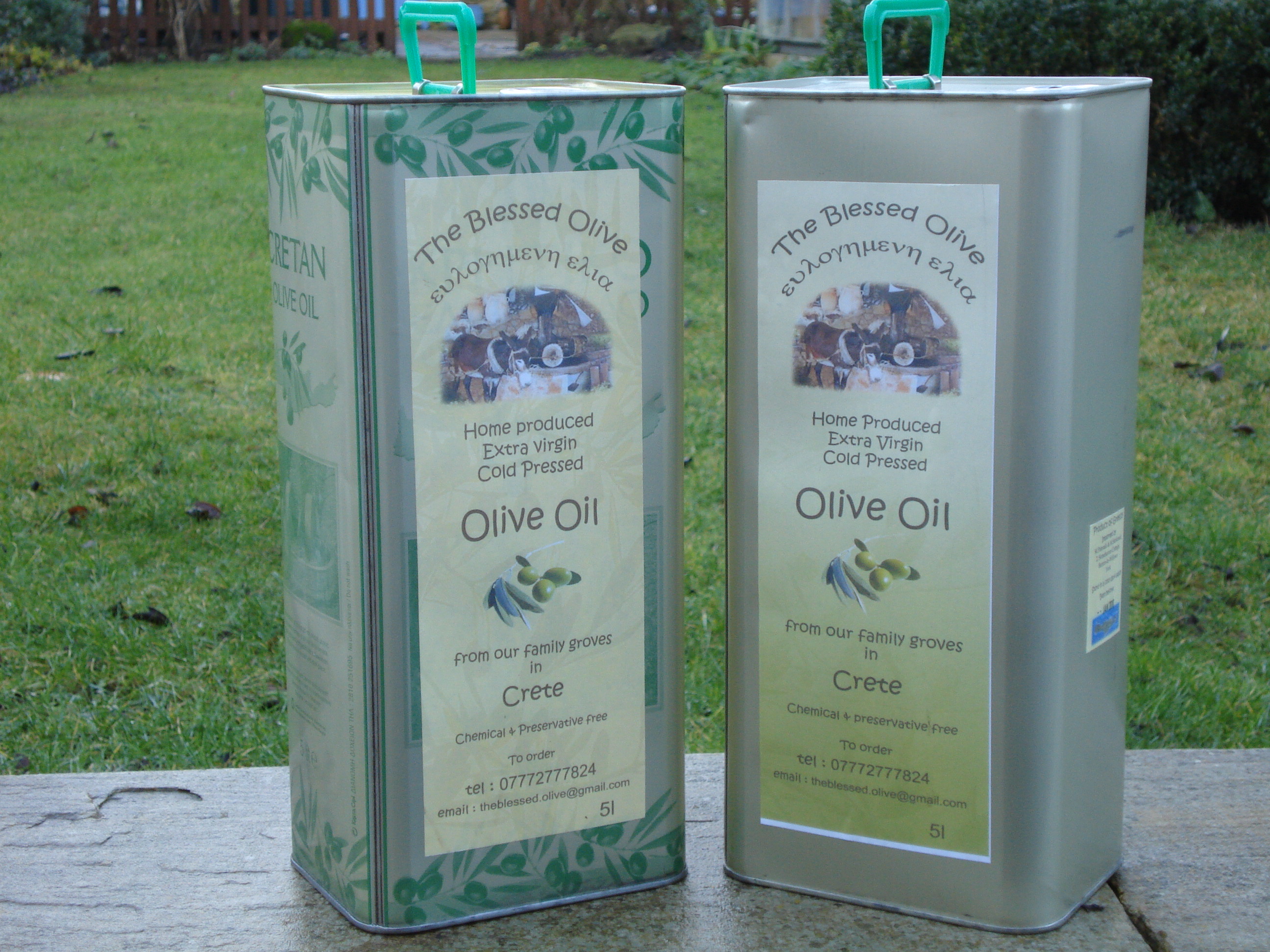 Resist the temptation to place your beautiful bottle of olive oil on the windowsill. Light and heat are the main enemy of olive oil. Keep olive oil in a cool and dark place, tightly sealed as oxygen promotes rancidity. The Blessed Olive olive oil is stored in a dark coloured bottle or metal container; these are ideal storage containers for preserving the oils natural characteristics for as long as is possible.
Our olive oil complies with the Greek and European policies that govern production, harvesting and processing of extra virgin olive oil.
We supply our olive oil in 500mlbottles, 1 litre and 5 litre cans.